For potential property investors in the UK, understanding the nuances of the housing market is crucial. The House of Multiple Occupancy (HMO) stands out as a notable investment option due to its unique characteristics and potential returns.
Part 1 of the 3 series guide delves deeper into HMOs, shedding light on their definitions, categories, and the relevant legislation governing them.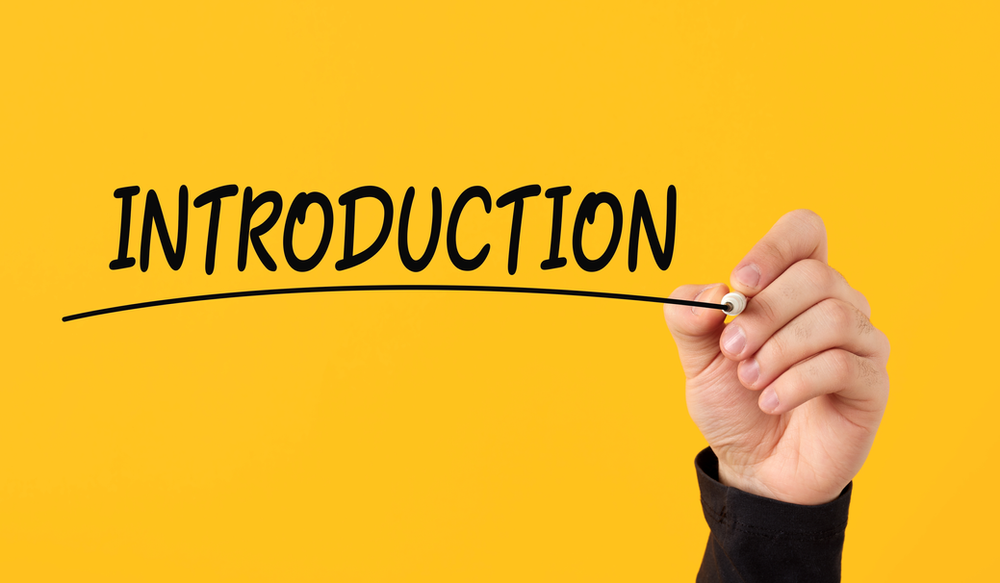 Table of Contents
1. What is an HMO?
2. Categories of HMOs
3. Legislation and Licensing Surrounding HMOs
4. Converting a Regular Home into an HMO: Rules and Considerations
5. The Appeal of HMOs for Landlords
6. HMOs vs. Multi Unit Freehold Block (MUFB)
What is an HMO?
The term 'House of Multiple Occupancy' (HMO) refers to a property setup where a single property is rented out to at least three people from different 'households' (i.e., not from the same family) who share facilities such as bathrooms and kitchens. In contrast to properties rented out to single households or individuals, HMOs can provide multiple rent incomes from one property.
This type of property arrangement has become increasingly popular in the UK, primarily because of the potential for higher yields.
[Source: GOV.UK – Renting out your property as an HMO]
Categories of HMOs
Broadly speaking, HMOs are categorised based on their size and the number of occupants:
Large HMOs: Defined as properties that house five or more people from different 'households'. Mandatory licensing applies.
A house in multiple occupation (HMO) is a property rented out by at least 3 people who are not from 1 'household' (for example a family) but share facilities like the bathroom and kitchen. It's sometimes called a 'house share'.
If you want to rent out your property as a house in multiple occupation in England or Wales you must contact your council to check if you need a licence.
You must have a licence if you're renting out a large HMO in England or Wales. Your property is defined as a large HMO if all of the following apply:
it is rented to 5 or more people who form more than 1 household
some or all tenants share toilet, bathroom or kitchen facilities
at least 1 tenant pays rent (or their employer pays it for them)
[Source: GOV.UK – HMO Licensing]
Small HMOs These are any HMOs that don't meet the criteria of a large HMO. They accommodate multiple tenants from different 'households' but don't necessarily exceed the five-person threshold.
Distinguishing between these categories is vital as varying regulations and licensing requirements apply based on the type of HMO.
Legislation and Licensing Surrounding HMOs
Owning and operating an HMO in the UK is bound by a range of regulations to ensure tenant safety and comfort:
HMO Licensing: This is mandatory for properties that meet the definition of a 'large HMO.' Essentially, any property rented out to five or more people from different households typically requires a license. There's also an additional licensing system where individual councils can impose HMO licensing on smaller properties if they see fit.
Selective Licensing: Beyond the typical licensing requirements for HMOs, there's an important facet called "Selective Licensing." Here's what you need to know. It is a scheme introduced under the Housing Act 2004, allowing local authorities in England and Wales to introduce licensing for all privately rented homes within a designated area.
This can be applied to any privately rented property within a designated area, whether it's an HMO or a single-family dwelling. The aim is to tackle the broader issues of anti-social behaviour, poor housing conditions, and other localized problems in the private rented sector.
It is therefore wise to check if a property that you are either buying or converting to an HMO
Minimum Room Sizes: To ensure a basic comfort level for tenants, the UK government sets out minimum room size guidelines for HMOs.
For a single adult, the room should be at least 6.51 square meters.
For two adults sharing, the size rises to 10.22 square meters.
And for children under ten, the minimum space is 4.64 square meters.
Facilities and Safety: Adequate bathroom and kitchen amenities must be provided based on the number of occupants. On top of this, regular safety checks, such as gas safety reviews, are mandated. Smoke alarms and, where necessary, carbon monoxide detectors should be installed and regularly checked. This is covered in more detail in Part 3.
[Source: National Landlords Association – HMO Regulation]
Converting a Regular Home into an HMO: Rules and Considerations
Transforming a single household property into a House in Multiple Occupation (HMO) can be an attractive prospect for many landlords in the UK. The potential for increased rental yield and diversifying the tenant base can be lucrative. However, there are strict guidelines and regulations you should be aware of. Here's a comprehensive look at what you need to consider.
1. Planning Permission
General Rule: Under the Town and Country Planning (Use Classes) Order 1987, changing a dwelling house (C3) to a small HMO (C4) doesn't usually require planning permission. However, if you're converting the property into a larger HMO (7 or more unrelated residents), you'd likely need planning permission.
Note: Article 4 Directions: Some local councils have introduced Article 4 Directions, which remove the permitted development rights, meaning you'd need planning permission to change from C3 to C4. Always check with your local planning authority.
2. Building Regulations
When converting a property, especially if you're making structural changes, it's crucial to meet the building regulations. This covers:
Fire safety (e.g., proper fire doors, alarms, and escape routes)
Sound insulation between properties
Ventilation in bathrooms and kitchens
Safe installation of boilers and electrical outlets
The process of converting a standard property into an HMO requires meticulous attention to rules and regulations. It's not just about maximising space but ensuring the safety, comfort, and legality of the housing provided.
Given the complexity, many landlords choose to consult professionals or agencies specialising in HMOs to guide them through the process.
The Appeal of HMOs for Landlords
So, why consider HMOs over traditional rental setups? A few reasons stand out:
1. Higher Yields: With multiple rents coming in from a single property, HMOs can often offer better returns than traditional rentals.
2. Risk Diversification: If one tenant leaves, the landlord still has income from the remaining tenants, unlike a single-occupancy rental.
3. Increasing Demand: With rising housing costs and more people looking for affordable accommodation, the demand for shared living spaces, especially in urban areas, continues to grow.
HMOs vs. Multi Unit Freehold Block (MUFB)
When considering property investments, UK landlords might also come across the Multi Unit Freehold Block (MUFB). Here's how it differs from an HMO:
Definition: An MUFB is typically a single building that comprises multiple, self-contained flats. Each flat functions as a separate unit and doesn't share facilities like bathrooms and kitchens with other flatsn
Ownership: With an MUFB, the investor owns the entire freehold of the building and thus all the individual flats within. Each flat can be sold separately if desired.
Rental Income: Similar to HMOs, MUFBs provide multiple rental incomes. However, these come from separate, self-contained flats rather than individual rooms in a shared house.
Regulation: MUFBs generally have different and sometimes less stringent regulations compared to HMOs. There's no need for HMO licensing, but standard landlord responsibilities apply.
Maintenance: Depending on the setup, maintenance can be easier in MUFBs as there are fewer shared areas, though this varies based on the specifics of the building.
Investment Returns: Both HMOs and MUFBs can offer strong returns. HMOs might generate a higher yield due to the number of rents collected, but MUFBs can provide appreciation benefits when the individual units appreciate in value.
For landlords, the choice between HMO and MUFB often hinges on their investment goals, risk appetite, and preferred property management style. It can be a good idea to have a mix of traditional Buy To Let's as easier to sell on if required and HMO's and MUFB's due to their potentially higher income.
In Conclusion
HMOs represent an intriguing avenue for landlords in the UK. While they come with their own set of challenges and regulations, the potential rewards make them worth considering.
As always, aspiring HMO landlords should continuously stay updated with the most recent guidelines and regulations and seek expert advice when venturing into the market.
Disclaimer: This guide aims to be an informative starting point. It's essential to conduct more detailed research and consult with property professionals before making any HMO or MUFB investment decisions.
---
Buy to Let mortgages are not usually regulated by the Financial Conduct Authority. nnCompton Financial Services Ltd is an Appointed Representative of New Leaf Distribution Ltd. who are authorised and regulated by the Financial Conduct Authority. Number 460421. Head Office 165 – 167 High Street, Rayleigh, Essex SS6 7QA. Co registration Number 5520001.